Departing From
Wolverhampton,
Codsall,
Telford,
Wellington,
Shrewsbury,
Whitchurch,
Crewe,
Preston
Enjoy a fabulous day tour hauled entirely by steam all the way from Crewe and offering spectacular views of the Cumbrian mountains and high Pennines as we climb over the Lakeland fells to the historic border city of Carlisle for a lunchtime sightseeing break and return around the longest coastal line in Britain with splendid views across the Irish Sea and Morecambe Bay.
Travelling through the county town of Lancaster our steam locomotive works hard when we climb up the first severe gradient to Grayrigg with splendid views over Kendal and then travel through the beautiful Lune Gorge to Tebay, gaining speed for the ascent to Shap. This well-known section of the west coast main line has a steep gradient and, in former steam days the banking engines from Tebay were often used to assist trains. After crossing the Cumbrian Fells, we descend to Penrith, and head for Carlisle. There will be around two hours available to explore this ancient border city with its castle, cathedral, Tullie House Museum, and shopping centre.
Our return journey takes the scenic coastal route around the Cumbrian Coast. After Maryport, we run along the shoreline through Workington once a centre to produce iron and steel. There are spectacular cliff edge views as we journey south through to Whitehaven, with the Isle of Man visible on a clear day across the Irish Sea. We run close to the shoreline for several miles prior to St Bees, famous for its priory and school. Passing Sellafield, where the British Nuclear Fuels works dominates the landscape and at Ravenglass, we meet up with the narrow gauge Ravenglass & Eskdale Railway.
At Millom, we head inland and follow the sweeping estuary through Foxfield and Kirkby in Furness. Avoiding Barrow in Furness by taking the diversionary line to Dalton in Furness. After Ulverston, we cross Leven Viaduct and curve along the edge of the bay through to Grange-over-Sands. There are more views across Morecambe Bay as we cross the lengthy Kent Viaduct at Arnside and approach Carnforth made famous as the location of the wartime movie 'Brief Encounter' and a fast run homeward down the west coast main line.
The train is steam hauled from Crewe by one of our immaculately restored pool of engines including: the world famous LMS Royal Scot Class, No.46100 'Royal Scot' – West Country Class, No. 34046 'Braunton' – Britannia Pacific Class, No 70000 'Britannia' – LNER A4 Pacific No 60007 'Sir Nigel Gresley'
Click here to view our Premier Dining Menu.
TRAVEL TIMINGS*
| | | |
| --- | --- | --- |
| STATION | DEPARTS | RETURNS |
| Wolverhampton | 06.00 | 23.20 |
| Codsall | 06.10 | 23.10 |
| Telford | 06.25 | 22.50 |
| Wellington | 06.35 | 22.40 |
| Shrewsbury | 06.55 | 22.20 |
| Whitchurch | 07.10 | 21.55 |
| Crewe | 08.05 | 21.25 |
| Preston | 09.45 | 20.15 |
PLEASE NOTE *
All timings shown above are approximate and may be subject to change.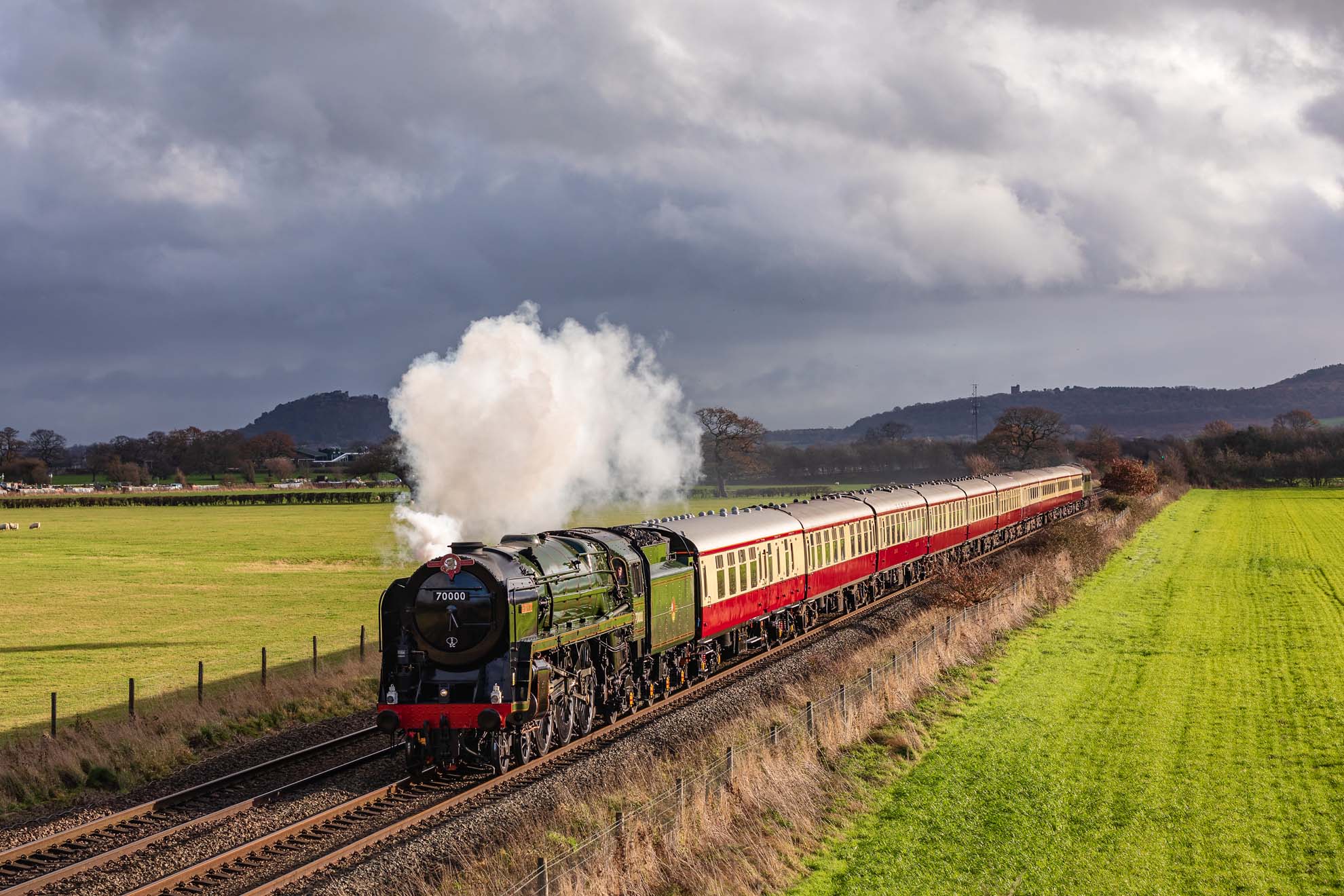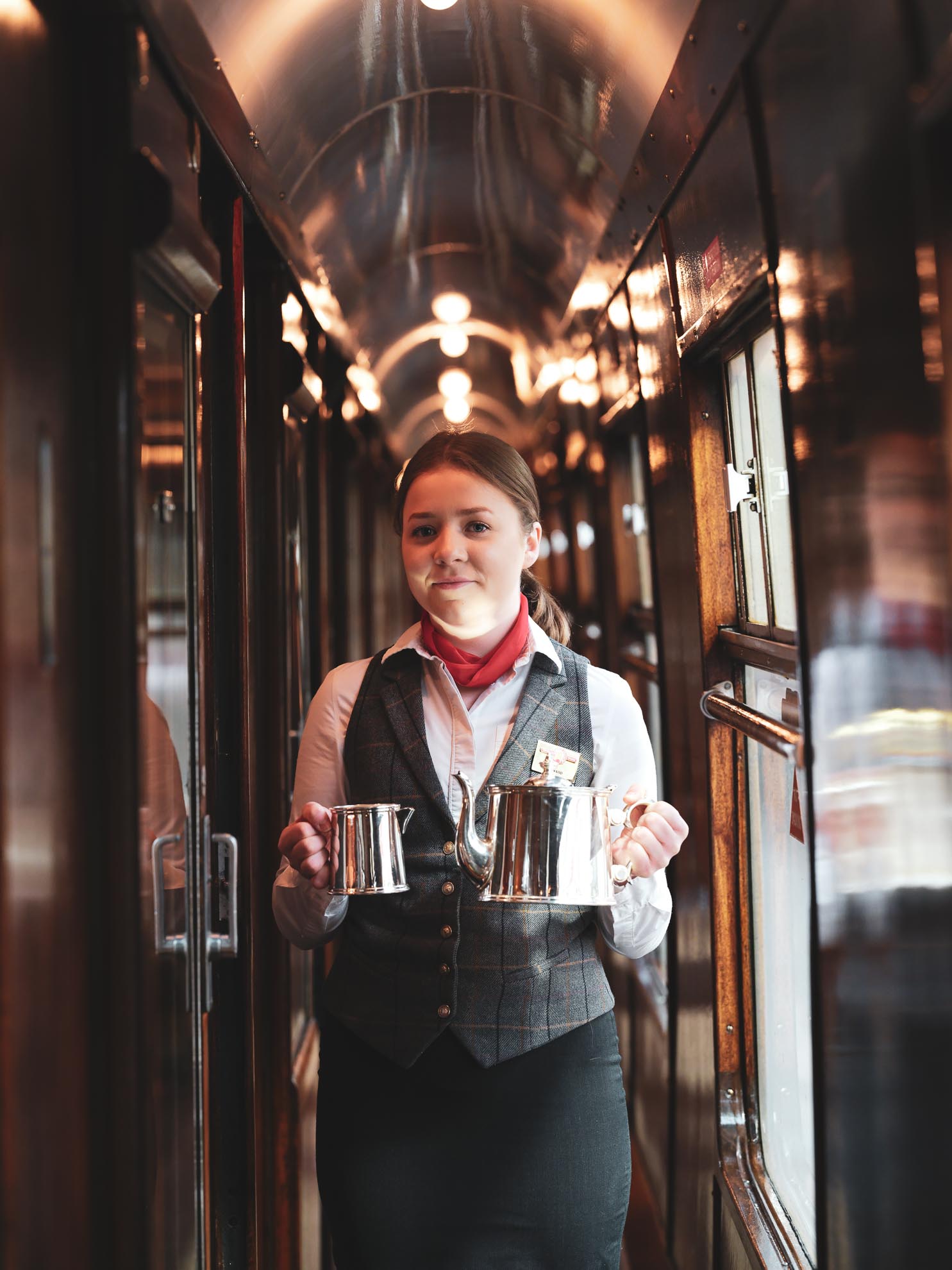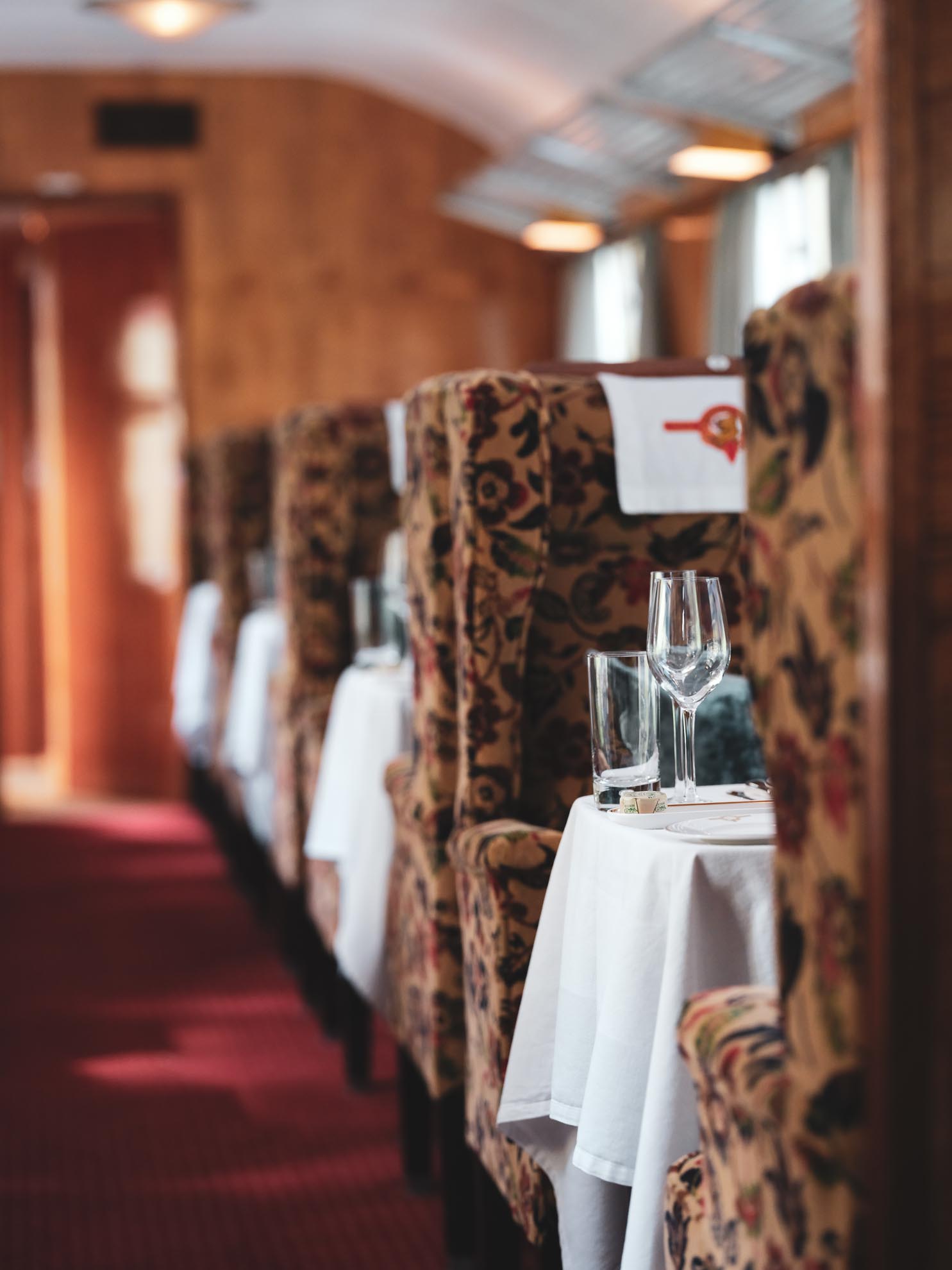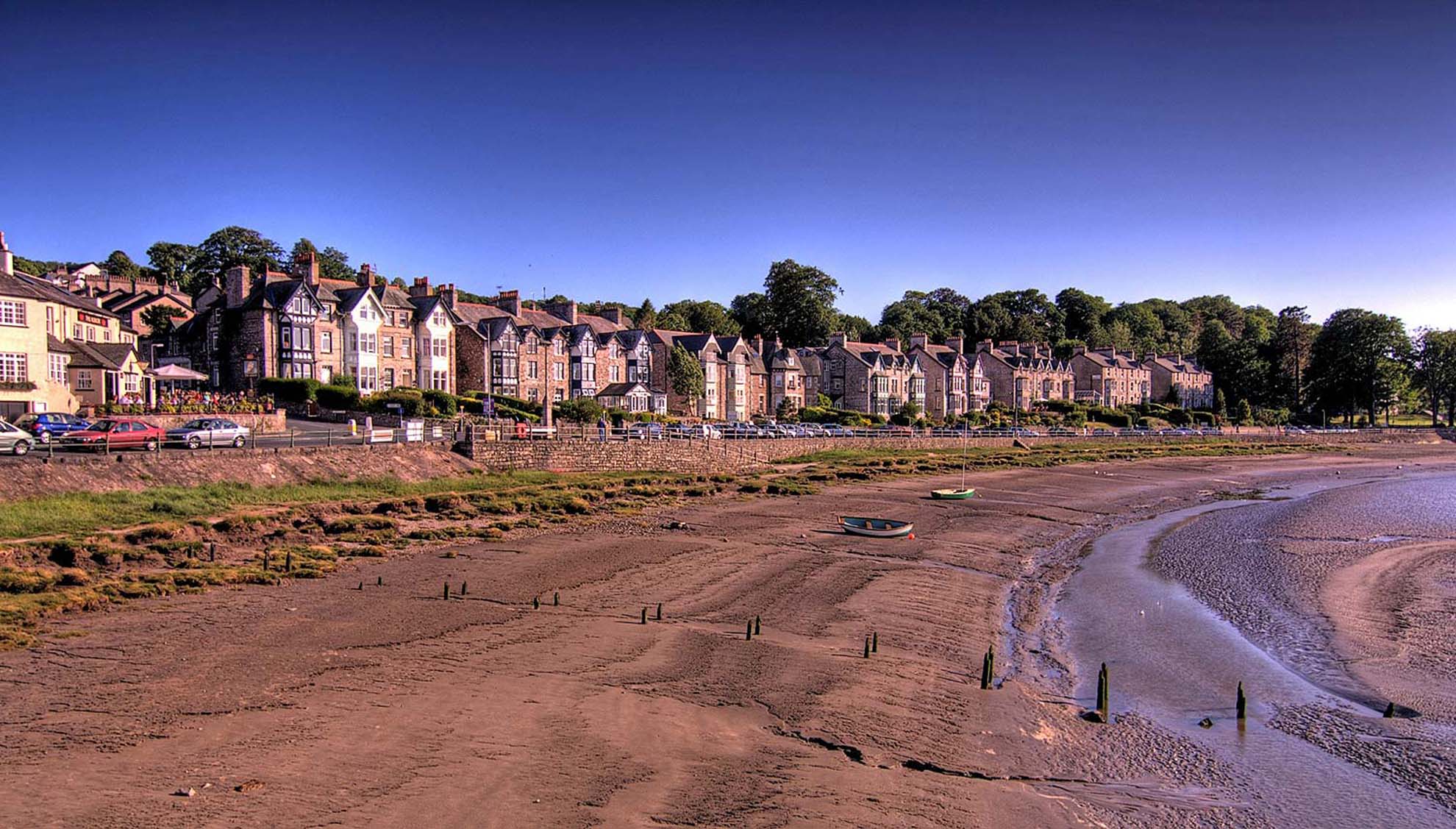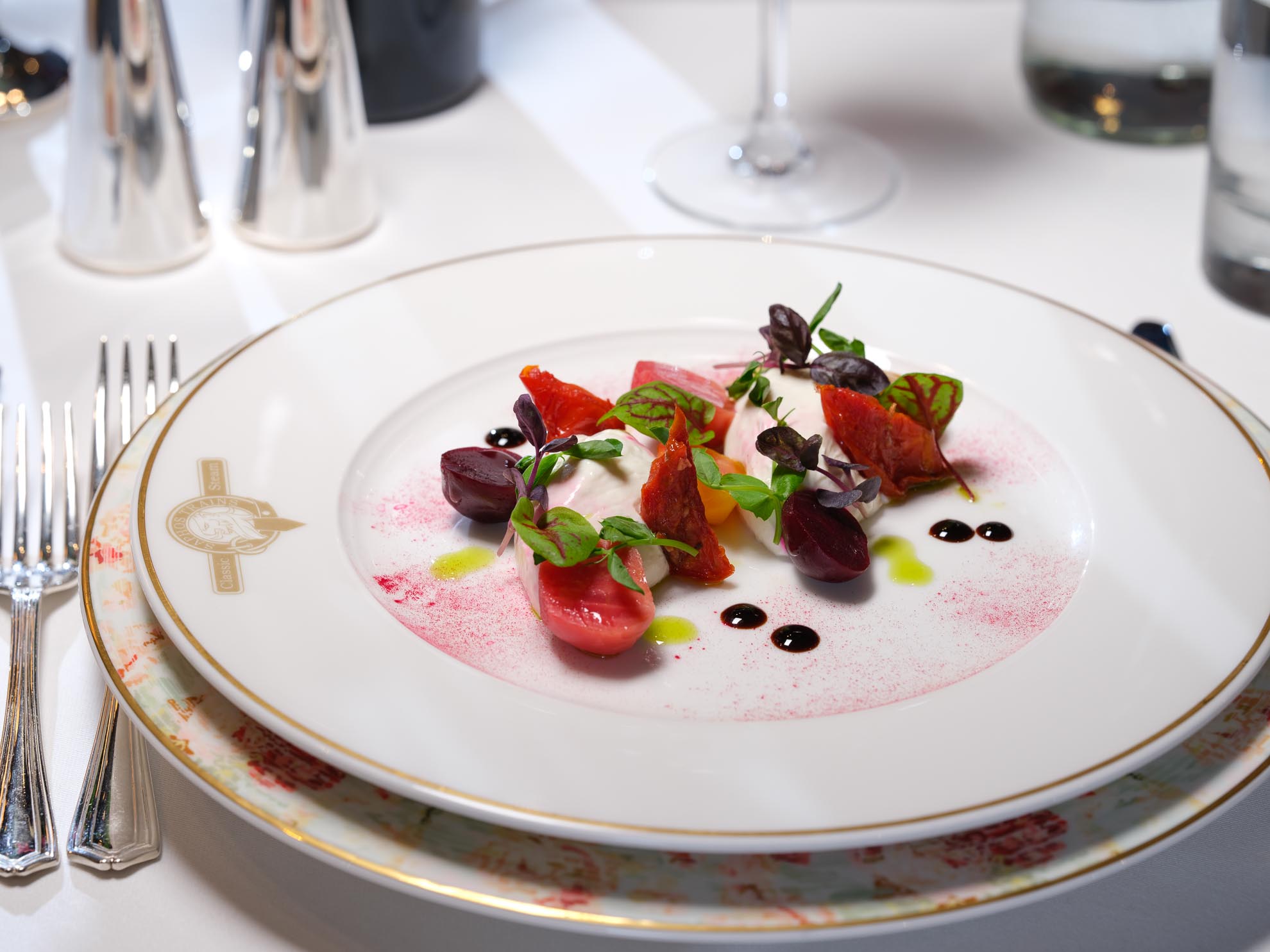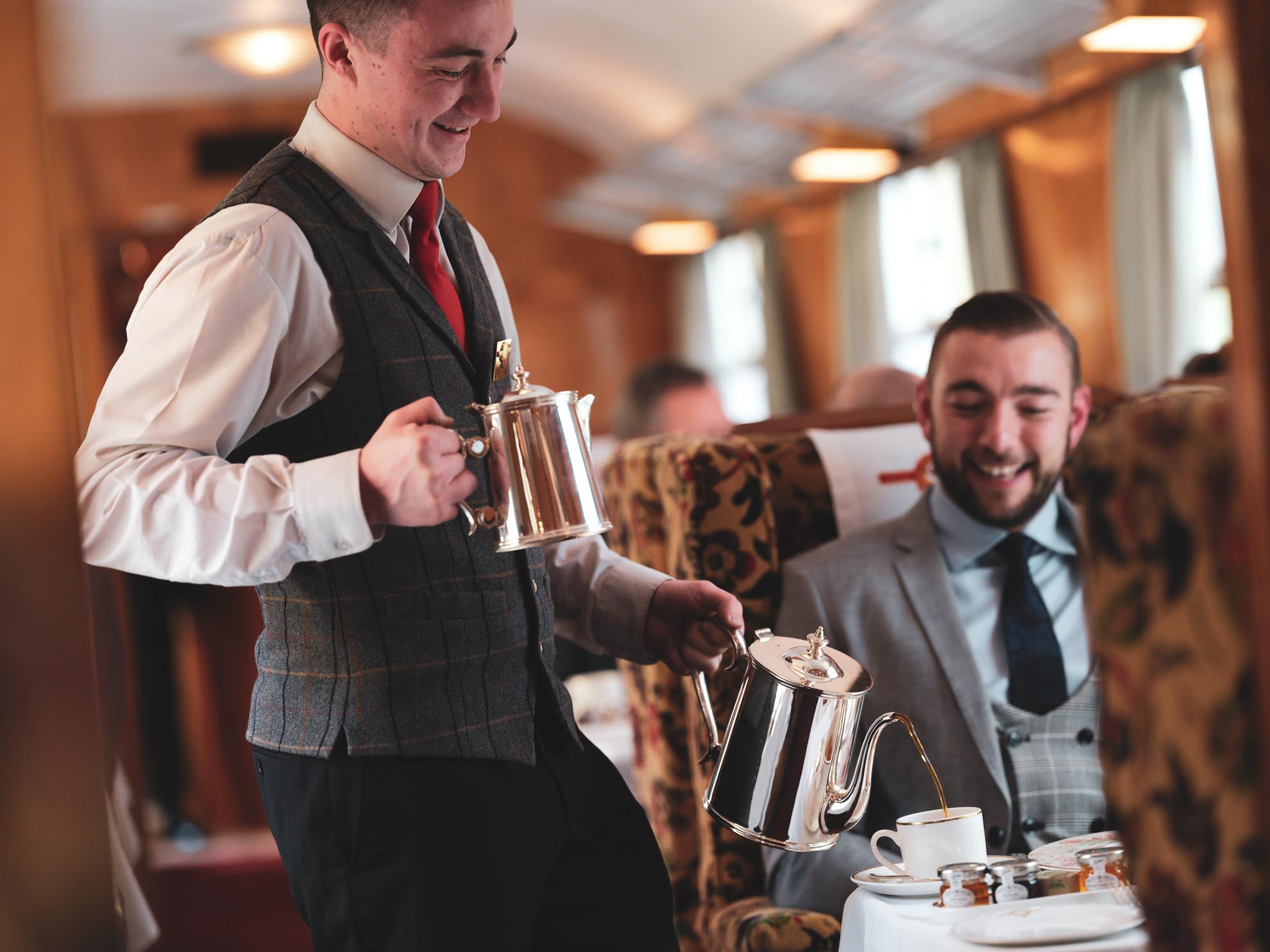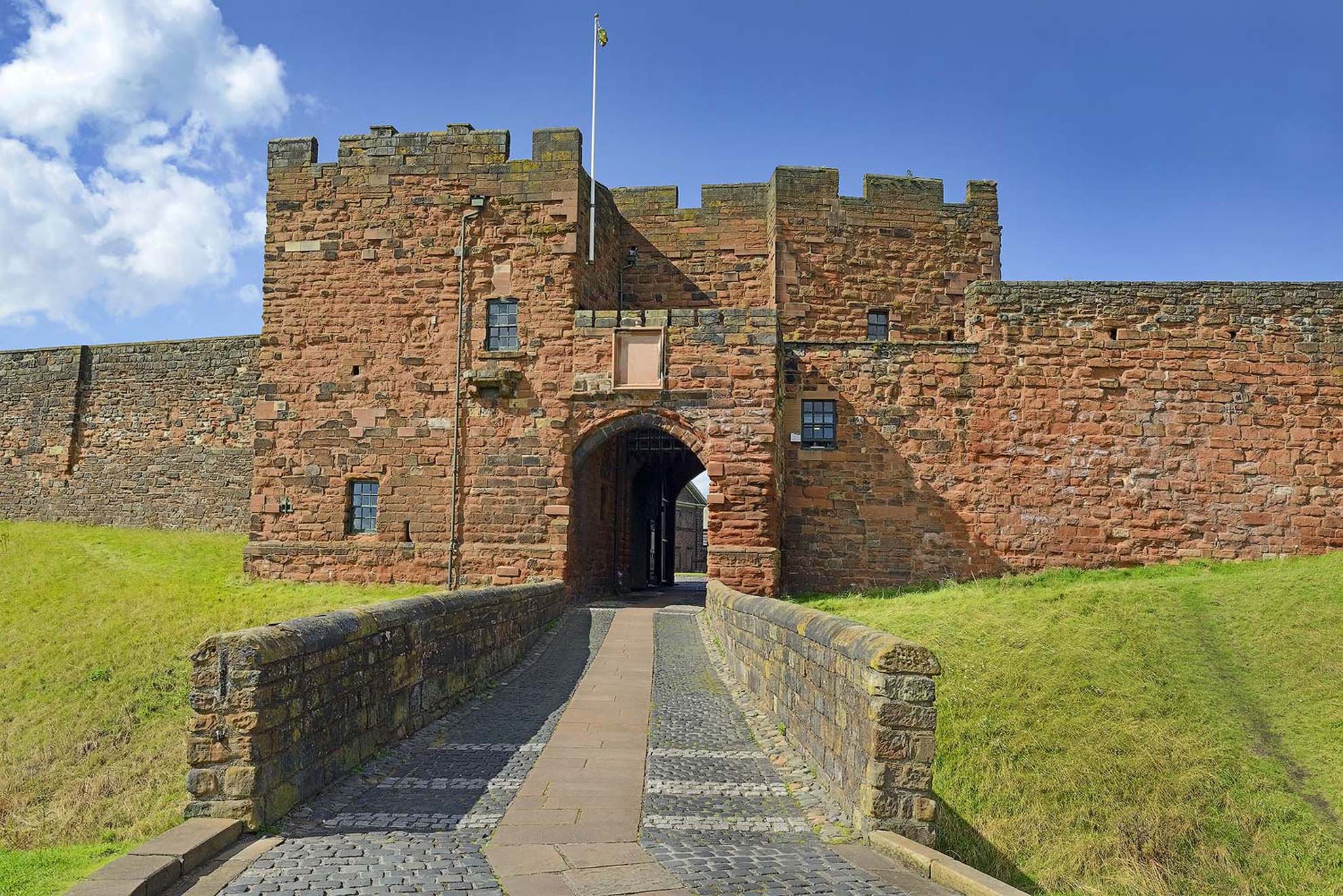 Classes of Travel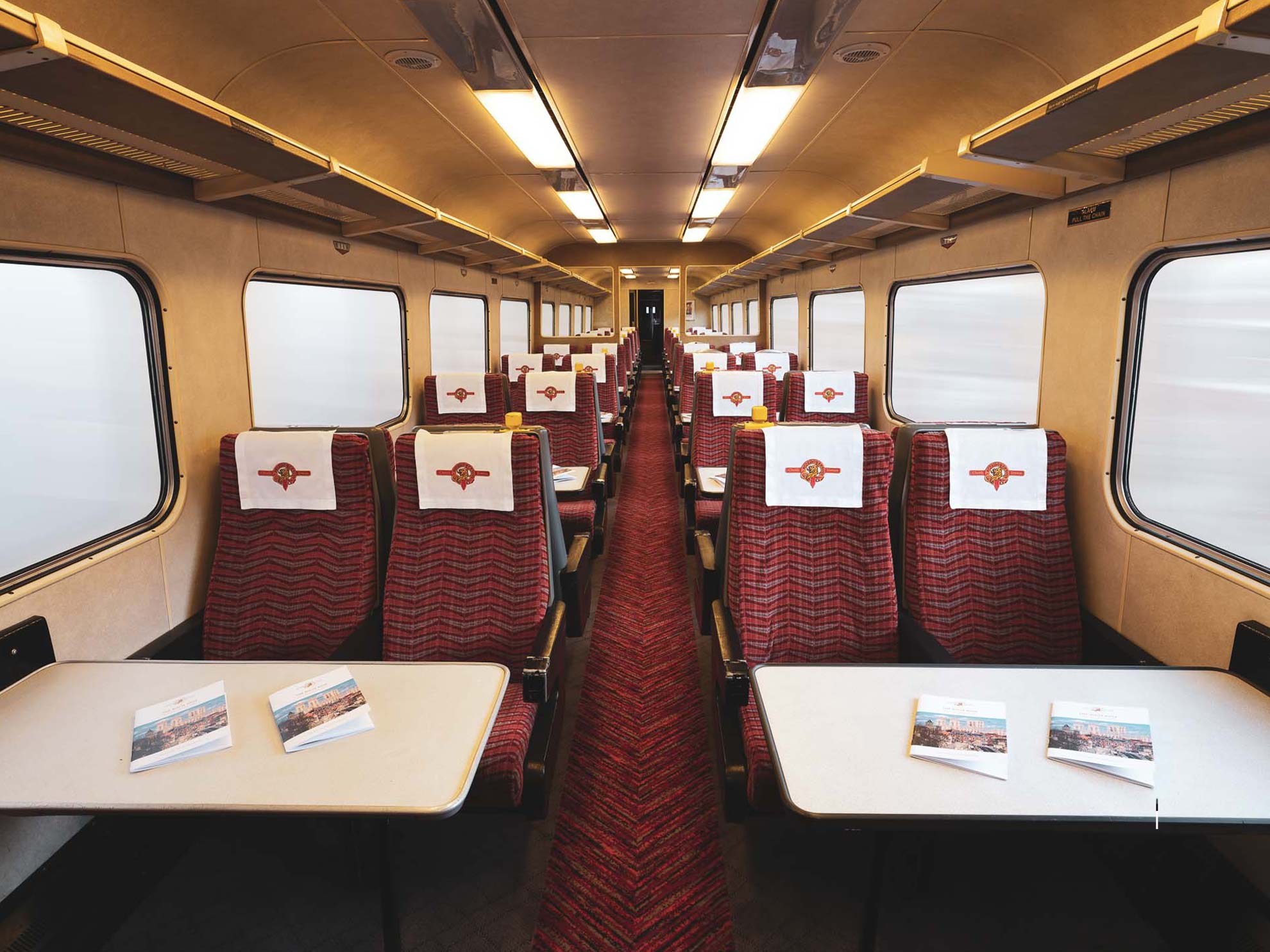 Standard Class -
£95
*
Reserved seating is arranged around a table of four with bookings for two persons seated side by side with one window and one aisle seat whilst bookings for one person are normally allocated an aisle seat. Toilet facilities are available in each carriage and a buffet bar is available throughout most of the journey for the purchase of hot & cold beverages, snacks, sandwiches, and alcoholic drinks.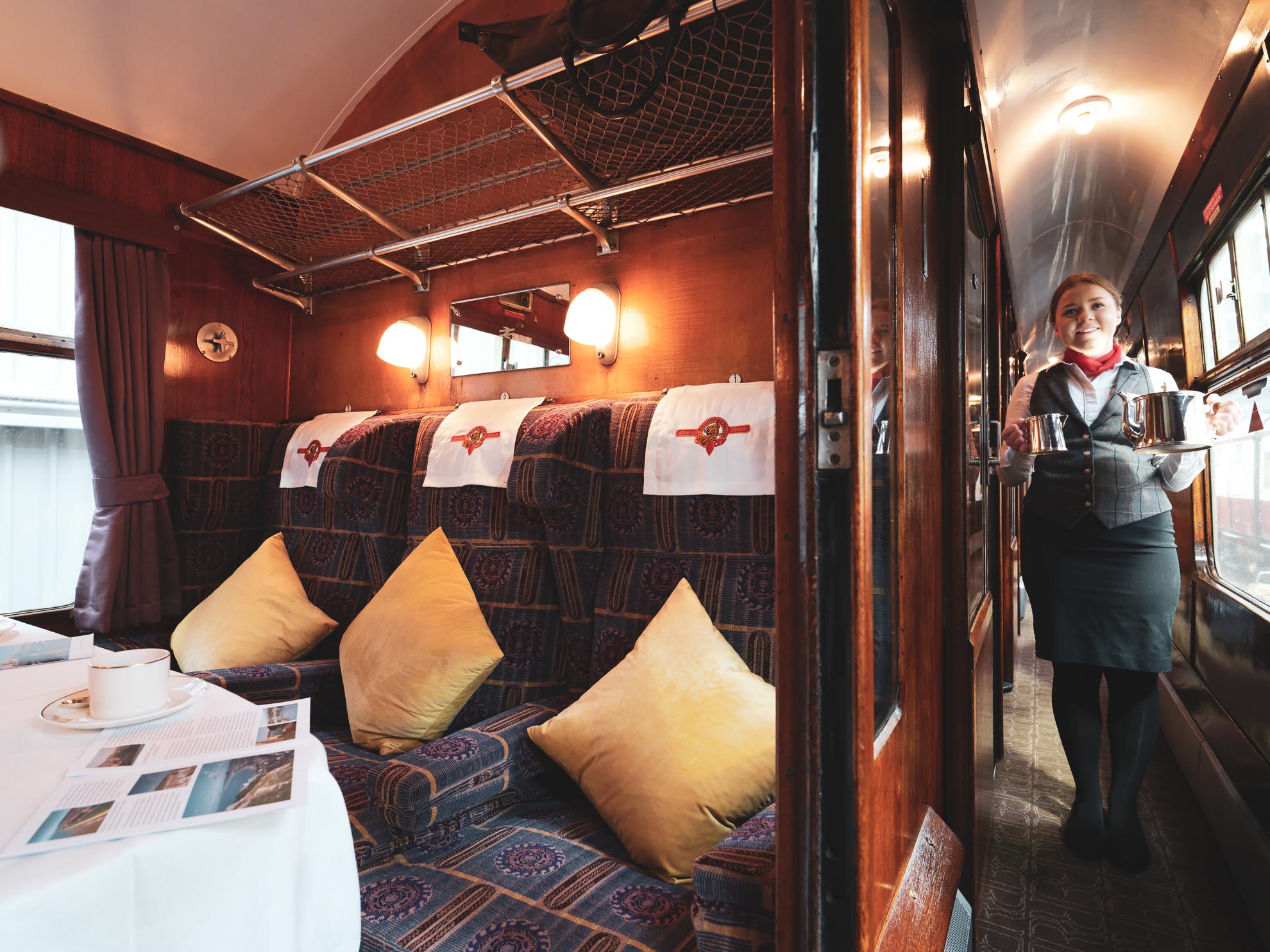 First Class -
£145
*
Reserved seating is arranged around a table of four, or table of two offering additional legroom, wide cushioned seats, curtains, and large picture windows. Toilet facilities are available in each carriage and a complimentary service of tea/coffee & biscuits are included in the price and a buffet bar is available throughout most of the journey for the purchase of hot & cold beverages, sandwiches, snacks and alcoholic drinks.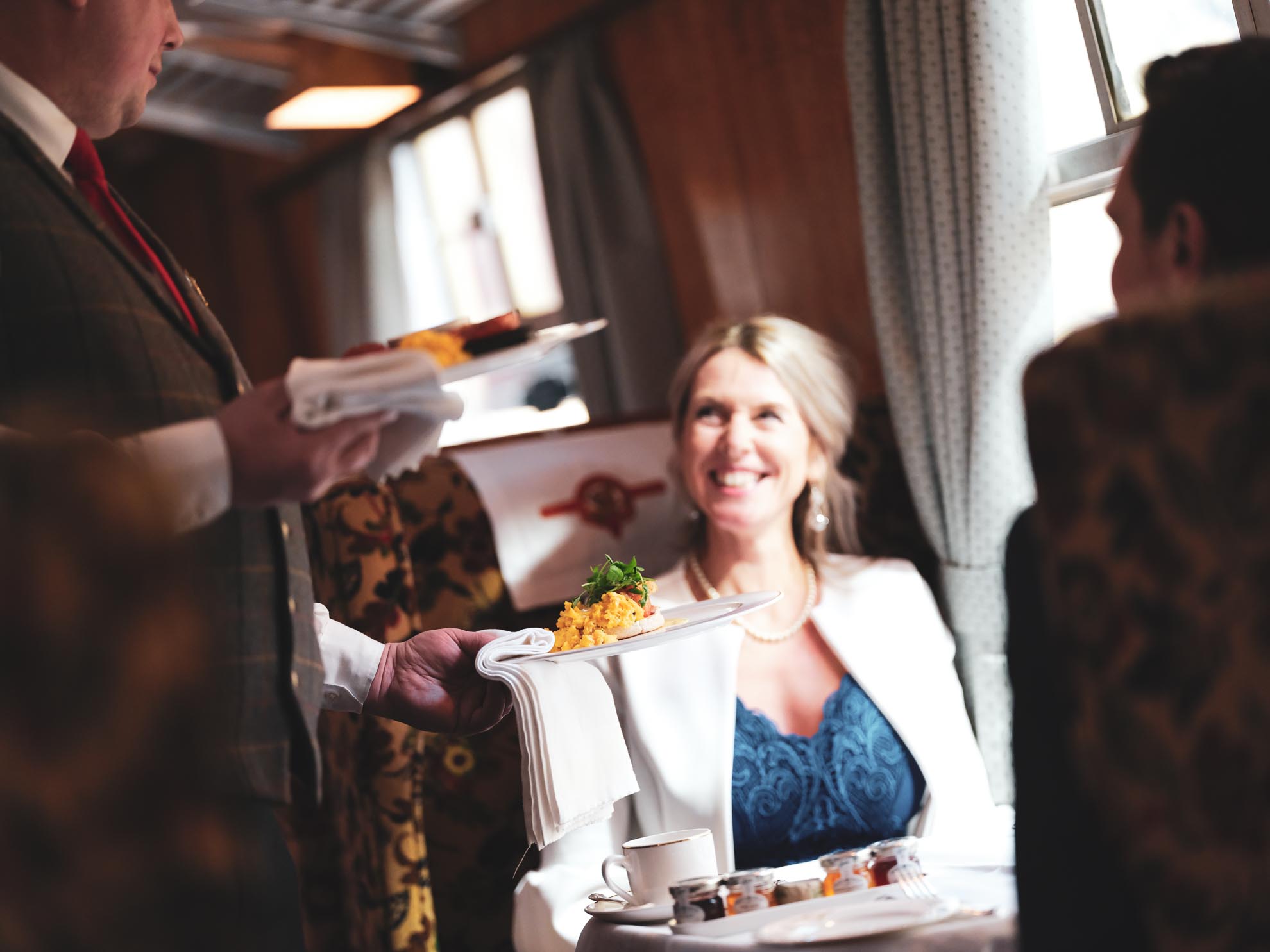 Premier Class -
£260
*
Includes the service of full English breakfast, morning tea/coffee & biscuits and four course dinner. Seating is arranged the same as First Class around a table of four or table of two laid with crisp linen and dressed in the finest crockery, fresh flowers, and glassware. Meals are prepared on board by our chefs and silver served at your reserved seat by liveried stewards. A full wine & drinks list is available with an 'at seat' service during the meals.
The White Rose
Yesterday six of us went on a Premier Dining experience from Crewe to York on the White Rose Steam Train. This is an experience that you must put on your to-do list!
The Company operates to a very high standard and the both the coaches and the locomotive looked as if they had left the works, new just days ago.
We were welcomed aboard by lovely hostesses who looked after us throughout the day with coffee. Breakfast was served an hour into our journey and it was perfect.
The real white rose on our table just added to the feeling that Saphos wanted our day to be perfect. The booklet gave details of the staff looking after us and gave a detailed description of our journey with minute by minute timings. Such was the precision of the trip that I could check our location just by looking in the booklet and a look out of the window would then confirm the station name we were flying through.
Our afternoon in York was lovely as always with a visit to our all time favourite tea shop Bettys. The sun shone and the crowds were out but York never disappoints.
Back on the train and the warmth of our welcome matched the warmth of the carriage as we sped back across the snow capped Pennines. Dinner was exquisite and matched by a lovely bottle of Malbec wine. When I marveled at the beautiful way the silver service table was laid with napkins folded like a starched white shirt our hostess showed me the secret to folding it and at my request showed me how to fold a napkin like an opera house or a lily. Such friendly service is rare today and the whole experience from stepping aboard until saying 'Good Night' back in Crewe was just wonderful. I can't wait to book again with some more of my friends so that they too can share this experience.
Loved every minute of it, and now it's my favourite UK restaurant.
Gerald – The Best Restaurant in The UK
March 7, 2020
Pennine Moors Christmas Explorer
We took the Royal Scot from Crewe and were in first class carriage with amazing service from Sandra and James and their excellent team. Great singers for entertainment and the train was immaculate and fascinating to see all the train spotters watching as we chugged through the countryside. I would highly recommend this for a special experience.
Susy R
December 7, 2019
North Wales Coast Express
Celebrity service, really tasty food and comfy chairs! Completely exceeded my expectations, a really special day. Thanks Saphos Trains
Jodie
February 1, 2020
The White Rose
What a tremendous day out. We used premier dining and paid for a table for two. The carriage was class and so comfortable. I did note the cheapest accommodation was similar bit without food!
We went from Warrington to York via the Peak District and returned via Calderdale. On boarding the train manager presented with a booklet about the places were going through. There were timings for each place mentioned so it was most informative. The food was fine dining which included breakfast and five course dinner on return including £19 towards drinks. The management and staff were excellent - pleasant and efficient. We loved this journey and will repeat it despite the cost.
David Littlewood
March 7, 2020
Read All Testimonials